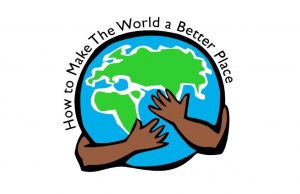 "How to Make the World a Better Place" is an ongoing program (2017-2018), spearheaded by the good folks at Heritage Presbyterian Church, of presentations and learning opportunities for people of all ages in the Benicia community.
EVENTS: Monthly presentations at Heritage Presbyterian Church on specific world problems and how we can DO something to help:
Wed. Sept. 27, 7 p.m. – LOCAL HUNGER AND FOOD INSECURITY:  One in eight residents of our county turn to the Food Bank for emergency and supplemental food. What can we do to make a bigger difference to our neighbors in need? Speakers: Larry Sly, Director, Contra Costa and Solano County Food Bank and Viola Robertson, Director, Benicia Community Action Council
Wed. Oct. 24, 7 p.m. – SUSTAINABLE SOLANO: Sustainable land and water use, food cultivation and food distribution for the future. Members of the Sustainable Solano group will lead us in a discussion of a better future of land use in our area and how we each can do our part to preserve these valuable resources.
Wed. Nov. 15 , 7 p.m. – CLIMATE CHANGE: Draught, colder winters, hotter summers, rampant forest fires, melting glaciers, floods and rising water levels. Is it too late to do anything to reverse these changes for future generations?
More monthly programs (January – June 2018) on subjects including Peace; Being Heard by Decision Makers; Homelessness and Affordable Housing, Prejudice and Barriers to Getting Along, and more in the works!
COMPANION PROGRAMS:
ESSAY & POETRY CONTEST (in partnership with Benicia Literary Arts) Creative Benicians of all ages can write their thoughts about how the world might be better and the best ones will be published into a booklet for all to enjoy.
SEND BEN: A photo events asking Benicians to send a picture of young BEN (for Benicia) near and far asking friends and family to photograph him in interesting places around the world and send the photos back to Benicia by April 16, 2018 for a city-wide display in May 2018.
BETTER WORLD ART DISPLAY: (In partnership with Arts Benicia) artists' impressions of ways the world bight be better. Dates and location TBA.