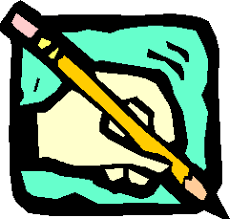 Sponsored by Heritage Presbyterian Church in partnership with Benicia Literary Arts
Better World Poetry and Essay Booklet
Available March, 2018 – Want one? Email: betterworldbenicia(Replace this parenthesis with the @ sign)gmail.com.
The world could use some help right now!  Benitian writers responded to a Better World Poetry and Essay Contest
Here are the top two winning entries:
HEART HURT (after the devastation)
Floods,
earthquakes,
and fire,
tornadoes and storms conspire
to bear down on humanity,
possible revenge for its
treatment of Mother Earth.
The stench of destruction moves through air
spreading its message of despair
across neighborhoods and continents.
Perplexed people in tears
gazing to heaven asking why,
eyes blinded to the deeper tragedy.
Know that this is,
at its essence, a broken world.
And in our brokenness
we have furthered the ruin.
Praying for redemption,
release,-
rehabilitation
as we always do in the midst of strife.
Redemption will come
in our extended hands, our free will offerings,
the love opportunities that heal both ways.
Release will come
as our arms offer support
and our fingers wipe away tears.
Rehabilitation will come
as we move together to build from ruins
necessary personal temples for shelter,
a new spiritual mantra for honoring creation
and a just social structure for mankind.
By Katrina Monroe 10/14/17-12/29/17
CANDYGRAMS
By Shirley King
CHARACTERS
TOM –- firefly, hoping to find a mate.
SAM –- firefly, looking for love; hoping to become a dentist or a poet.
GLORIA –- firefly, seeking a mate, with no time to waste.
Fireflies driven away from cities by pollution dare not waste time finding love.
TOM
See those blinks, Sam? Female fireflies blink when they are looking for a mate.
SAM
Oh?  Well, I am totally looking for love.
TOM
I don't think female fireflies know the L word. I hear they sometimes devour their mates.
SAM
No! I hope she will not devour me!
(GLORIA enters.)
GLORIA
Gloria here. Blink faster and I may choose you for my mate.
SAM
Why do we live only to find mates? I would rather become a dentist.
TOM
A firefly cannot become a dentist, Sam. Our brains do not allow for rational thought or dentistry. We're like the canary in the coal mine.
SAM
Why? Because pollution has driven us away? The symbolism is too much to bear. I would rather just be a firefly looking for love. OR — perhaps I could become a poet, like Edna St. Vincent Millay or T.S. Eliot.
TOM
Oh, but they are no longer with us.
SAM
Did Gloria devour them?
TOM
Gloria may not have teeth, Sam. This would make it harder for her to devour you.
SAM
If I became a dentist I would give Gloria a lovely set of teeth!
TOM
Gloria, confess: you killed your last mate.
I had no choice. He called me a beetle.
SAM
But are beetles.
GLORIA
But in summer we become fireflies, lighting the sky in a brilliant bonanza of brightness. We've no time for candygrams, Sam. Make your move.
TOM
Candygrams? What happened to worms, snails, and slugs?
SAM
We ate those as beetles but now — oh, no. I just said the B word!
TOM
Uh oh. You're doomed!  Gloria, what is our mission in life? Do you know?
GLORIA
Loving each other —
SAM
The L word! She said the L word!
GLORIA
— just long enough to create a new generation of fireflies lighting the
skies in a dazzling display of pyrotechnics. Sam? Are you ready?
SAM
Okay! My candle burns at both ends, it may not last the night, but ah, my foes and oh, my friends it gives a lovely light! Gloria, here I come!
END