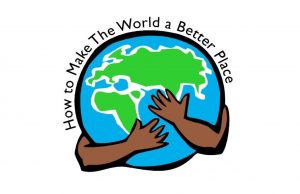 Welcome to our 7th year of "Better World" Events!
Make the World a Better Place events are monthly (September-June) social justice learning events presented on Zoom by the good folks at Heritage Presbyterian Church. Speakers are people who are actively making social change in their area of expertise. The purpose of these events is to give attendees concrete ideas and hope for making the world a little better.
Better World Organizer: Pat Plant
For more information, please email: betterworldbenicia@gmail.com
Recent Event Themes (Each year we explore these and other social-justice topics):
Solutions to Homelessness
Help End Hunger
Recycling
Gun Safety
Prisons, Prisoners, and the Campaign to End the "Three Strikes" Law
Black Lives Matter – Critical Race Theory
Peace: Personal, Interpersonal, Neighborhood, Community, World
Community Policing
Reducing/Eliminating Prejudice
Community Gardens
Speak Up! How To Be Heard by Elected Officials
Immigration and Refugees
In this troubled world – Try Kindness
Viewpoints expressed in these presentations are those of the presenters and do not constitute any endorsement by Heritage Presbyterian Church.
Recordings of recent events:
Some Better World Ideas:
While living our busy lives, it's natural to focus on our schedule, our problems, our plans, and yet we can miss what's happening around us. But then something draws your focus to an issue, a mess that needs to be cleaned up, a problem someone is struggling with, the news on TV, even the mood of the people around you. It's possible to get a grip on life and DO SOMETHING that will improve the common good, however slightly.
Actions that lead to change:
Learn: Read, research, observe, analyze, question things in new ways!
Talk: Discuss, teach, convince, excite, demonstrate, encourage, ask questions, spread the word!
Write: Inform others though writing articles, news releases, opinion pieces, letters to the editor, postcards, poetry, plays, books!
Act: Lead, lecture, meet and greet, organize, protest, march!
Art: If you can, make posters, cartoons, signs, films, songs!
And finally: Learn all you can about your issues of concern. Read and study. Notice small details. Ask yourself: what is really going on? Ask how might things be done differently?
Follow these three guidelines:
Decide to DO something to help. Half the battle is deciding to move forward and act.
Try to enlist others to work with you. Social action can be scary and lonely; a group or even one other person gets you more attention than one person alone. The bigger the group – the more attention you can generate!
Don't wait too long; do something soon! The fate of the world (or at least a small part of it) is waiting for YOU to act!
Some good quotes from well known people about a better world:
"Every choice we make can be a celebration of the world we want."
– Frances Moore Lappe, author
"To do more for the world than the world does for you – that is success."
– Henry Ford, founder Ford Motor Co.
"In this life we can't always do great things. But we can do small things with great love."
– Mother Teresa
"You just need to be a flea against injustice. Enough committed fleas biting strategically can make even the biggest dog uncomfortable and transform even the biggest nation. "
– Marian Wright Edelman, Author, Activist
"The measure of a country's greatness is its ability to retain compassion in times of crisis."
– Thurgood Marshall, Supreme Court Justice
"But when there's hope, there's life. It fills us with fresh courage and makes us strong again."
– Anne Frank, well-known writer/philosopher
"Never doubt that a small group of thoughtful, committed citizens can change the world; indeed it's the only thing that ever has."
– Margaret Mead, American Anthropologist
"Never forget that justice is what love looks like in public."
– Cornel West, Author
"Let all that you do be done in love."
– Corinthians 16:14
"It is in your hands to create a better world for all who live in it."
– Nelson Mandela, former South African leader